Traditional Braces in Riverside and Chino CA
BigSmile Orthodontics is proud to provide traditional metal braces to our patients. Traditional braces have been used for the past century and are the most common way to straighten crooked teeth and fix misaligned bites.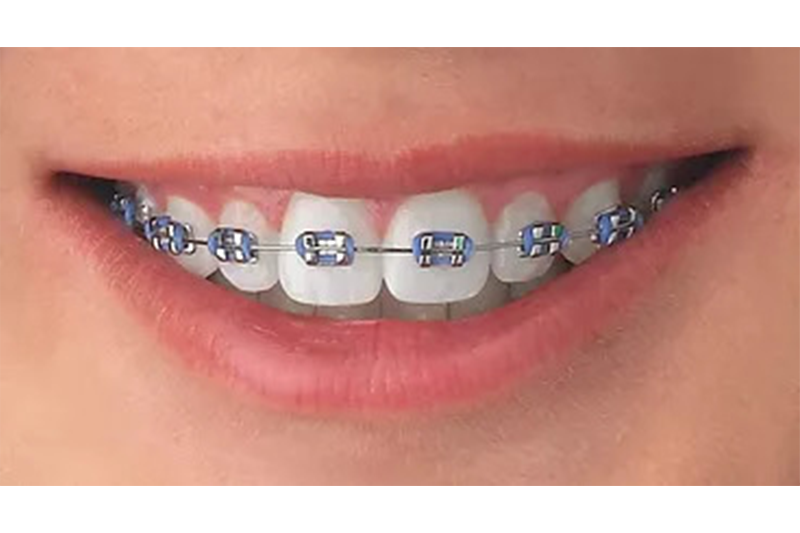 Today, traditional metal braces are smaller and more comfortable than ever before. At BigSmile Orthodontics, we are proud to offer the Master Series® traditional braces which are versatile and high-quality brackets that are manufactured in the United States by the company American Orthodontics.
If you choose to be treated with traditional braces, you will also be able to choose your colored ties at each appointment!
Cost of Braces
The cost of braces, INBRACE, Invisalign and 3M Clarity clear aligners, and any of our other services varies from patient to patient. Our fees depend on the difficulty and length of your treatment plan. Our orthodontists and staff will discuss the cost of orthodontic treatment with full transparency with you, so you will know everything to expect before beginning treatment.

We truly believe that everyone deserves a wonderful smile, so we are proud to offer free consultations, affordable treatment fees, and payment plans that fits your budget with reasonable down payments and interest-free financing. We also offer courtesy discounts for paid in full by cash or credit card. Furthermore, we accept many types of insurances including Medi-Cal. Please feel free to contact us if you have any questions about your insurance coverage or our treatment fees.